Step by step to download the materials

1 - Click on the buttons below: 2023 Campaign Contents

2 - Fill in the form.
3 - Check the information provided, mainly name and e-mail.
4 - After verification, click the submit button.
5 - You will be able to download the materials and you will also receive the download link in the informed email.
If you have any questions, please contact us by email maioamarelo@onsv.org.br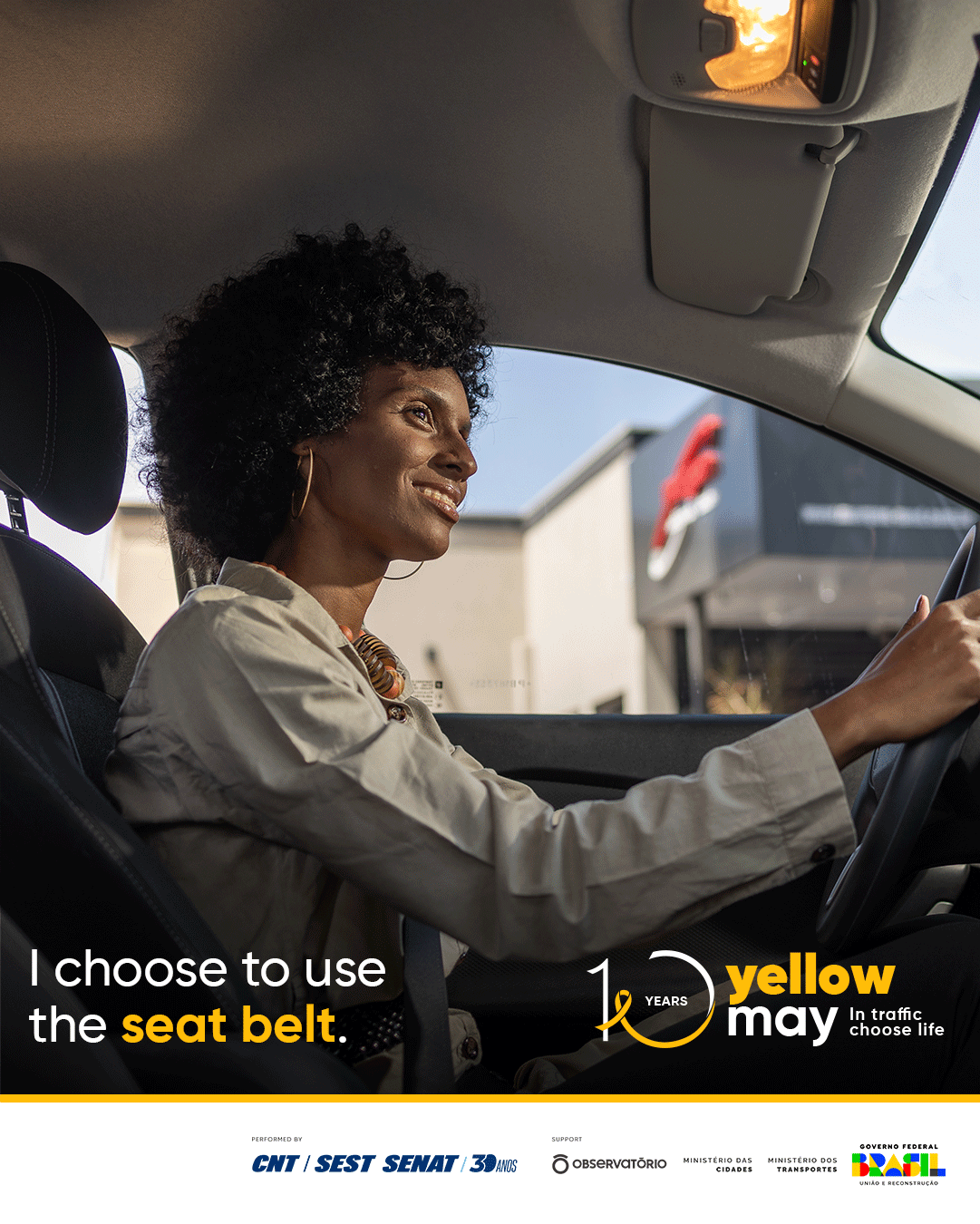 YELLOW MAY 2023
10 years of the movement that saves lives!
All publicity material is now available free of charge on the Observatório website, on the Yellow May page (www.onsv.org.br/yellowmay/2023) in various formats to be printed and shared, making this year's traffic safety message reach everyone the society.
It is essential that all Movement partners use these contents so that there is a single traffic safety message in 2023. The more companies, public authorities and engaged entities use the same material, the stronger the same educational message reverberates this year. Remembering that all content already has a specific space for the partner to insert their logo, confirming their support for the Movement.
We hope that all participating countries will paint themselves in yellow and in all communications, we will see: IN TRAFFIC, CHOOSE LIFE!
See you in May!
In 2023 the Yellow May Movement celebrates 10 years, and the central theme is: "In traffic choose life", reinforcing the idea that in traffic choosing what is right makes all the difference.

In this decade, we must celebrate. The idea of bringing an entire month to shed light on a topic that is little discussed in society worked. Mobility is present in everyone's life and because it is such a commonplace and universal activity, we rarely look at it with more attentive eyes.

Yellow May did just that: it brought the subject to all audiences. And today we see companies, entities and public agency unite in defense of life, for the sake of everyone's safety.

Each year, we bring a theme for reflection during the month of May. In these 10 years, there were many messages, but what they have in common is always remembering that this is a big social problem, but the solution is in each one of us. And this year, the verb CHOOSE is our focus.

To talk about choices, the educational campaign of the Yellow May 2023 Movement will ask for reflection. Is it really that I should only worry about my actions? Could it be that helping the other in traffic by informing, explaining, helping does not improve relations on the streets and highways? These and other reflections are part of this year's campaign, which is being prepared with great care for everyone